UNITY
NEW COLLECTION COMING SOON...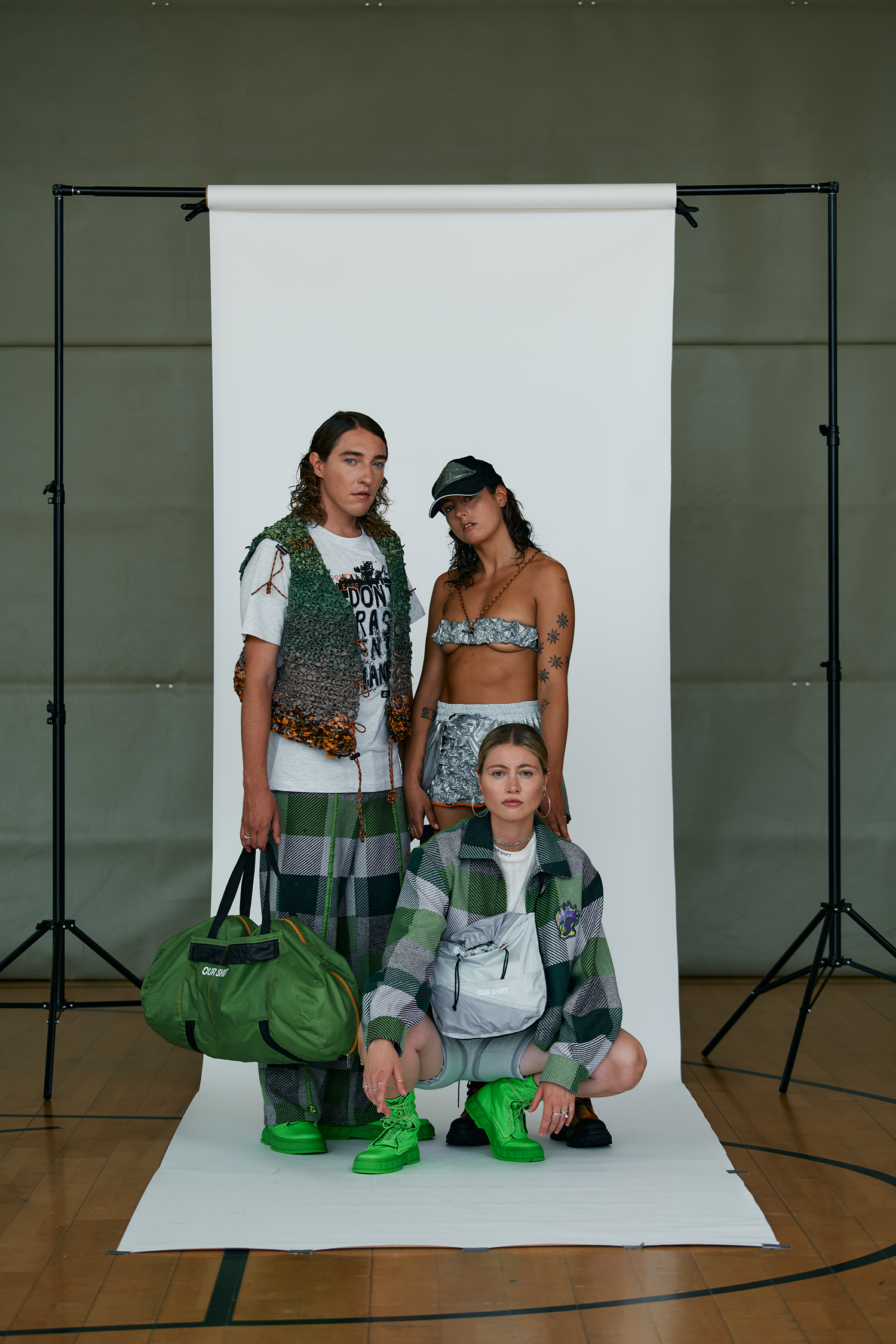 The UNITY fashion collection consists of formal sportswear for all people. Exploring the themes of unification and empowerment from belonging to a team, the collection bears elements inspired by activewear. In OUR SHIFT's design practice, sourcing abandoned festival tents and luxury deadstock materials is the way to avoid their fate as waste.
As an activist fashion brand, they believe that uniting forces with other sustainable brands, working with microproductions, and forward-thinking individuals can ensure a positive impact on the fashion industry. Gathering a team working towards a common goal can shift the future of fashion to a more sustainable one. Please, join the movement.