OUR SHIFT is an activist fashion brand changing the fashion world into a more responsible one in a studio in the heart of Nørrebro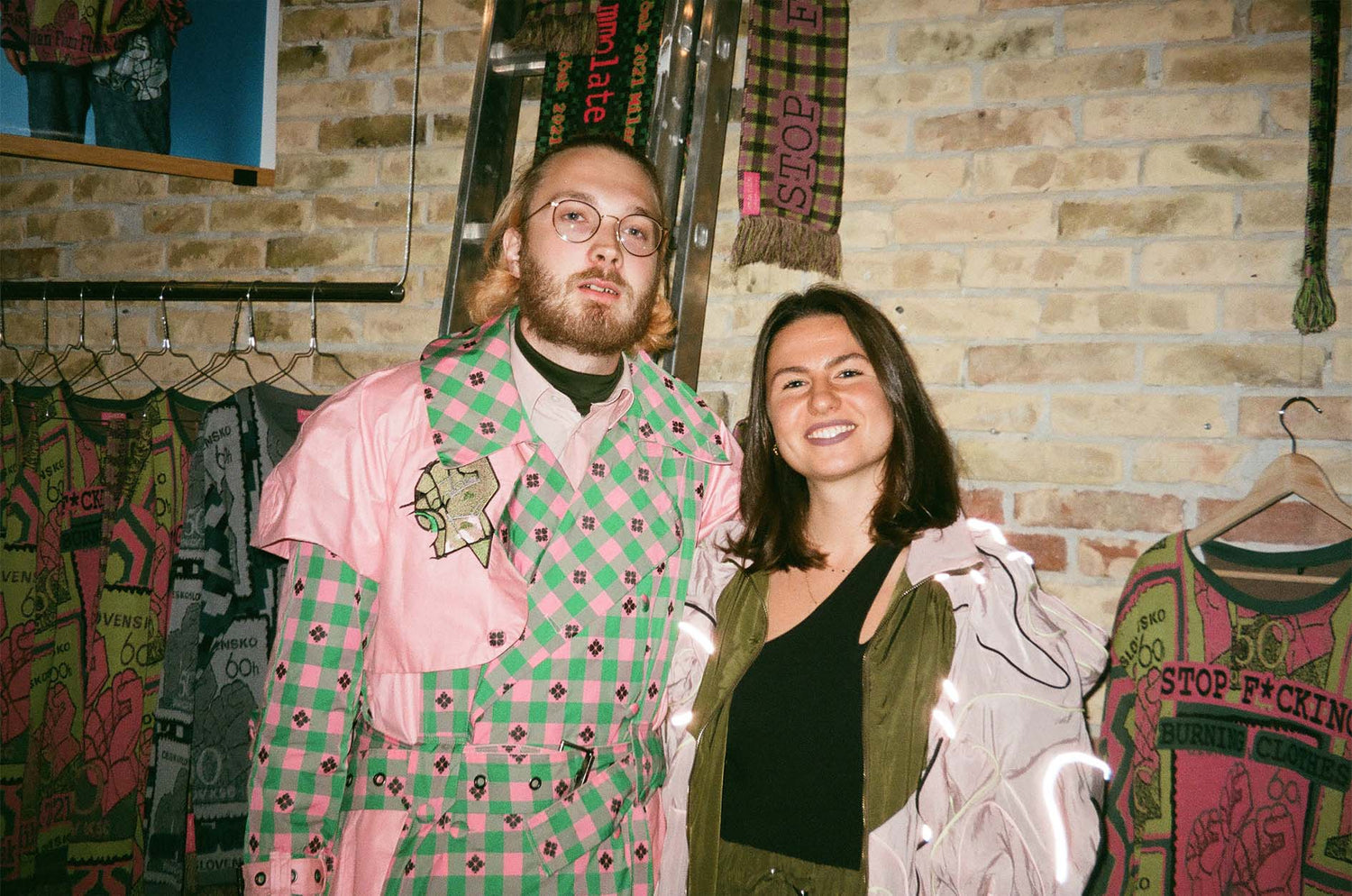 About OUR SHIFT
OUR SHIFT is created by the designer duo Milan and Barbora in Copenhagen.
"We both love fashion, clothes, and expressing ourselves through dressing up. Through our activist collections, we are creating awareness about the problems in the fashion industry and by upcycling clothes, we are preventing them from going to landfills or being burnt."
We are creating a responsible and better alternative to what exists now while building a community of fashion firefighters together with whom we can stop the burning issue of clothes landfilling and incineration.